---

Recipients of Great MN Schools grants, in descending order
Financials: 2015
# Grant # is NOT the amount given for education reform in Minnesota; it is the total grants paid by the funder for all recipients for the given year.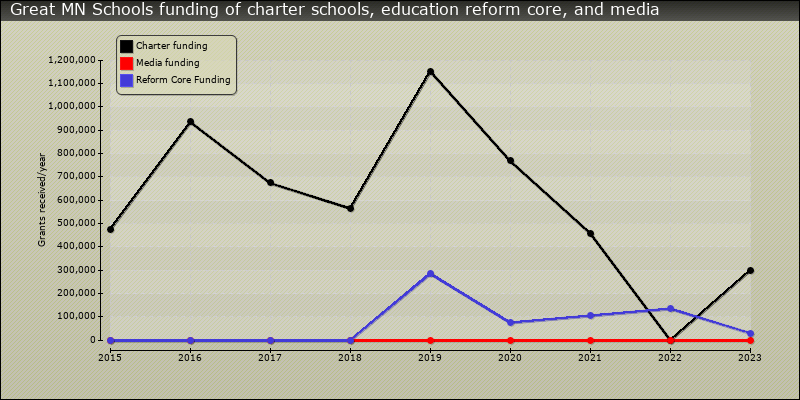 funder: Great MN Schools
Database contains 17 grants from Great MN Schools worth $ 2,183,000
Grants for years: 2015, 2016, 2017
ein: 81-1733895
710 S 2nd St
Minneapolis, MN 55401
http://www.greatmnschools.org/

Great MN Schools is completely controlled by Minnesota Comeback. To see person-roles for Great MN Schools see record as a grant recipient.